Priyadarshan Soman Nair, aged 60,  is an Indian Film Director, Producer, and Screenwriter. In a career spanning almost three decades, Priyadarshan has directed over 90 films in several Indian languages including Malayalam, Hindi, Tamil, and Telugu. Though he began his career in Malayalam cinema in 1984, he has been mainly active in Hindi cinema for 2001-2010.
Born in Thiruvananthapuram, Kerala, Priyadarshan received his education at Government Model School and went on to get his M.A Degree in Philosophy from University College, Tiruvananthapuram. He was a voracious reader during his teen years, as his father was a College Librarian. He is one of the first Directors in India to introduce rich color grading, clear sound and quality dubbing through his early Malayalam films.  He is best known for his comedy films; but he has also experimented with action and thriller films.
His recent art movie 'Sila Samayangalil' in Tamil, which was made on AIDS awareness, went upto the final round of selection for the 74th Annual Golden Globe Awards. It has won multiple accolades at the Jaipur International Film Festival. The film bagged awards for Best Film with a Global Message and overall Best Film from the Asian Continent. In fact during the first premier of this film at Mumbai International Film Festival, it received standing ovation from the crowd for its entertaining, yet , moving take on the AIDS.
His most recent film 'Oppam' in Malayalam with Shri. Mohanlal as the lead, is a crime thriller and has become the third highest grossing Malayalam Film of all time. Most recently, the Ministry of Information & Broadcasting had nominated Mr. Priyadarshan as the Chairperson of the Central Jury – for Feature Films, for the prestigious 64th National Film Awards, for 2016.The Award Ceremony is being held on 3rd May 2017 at New Delhi.
Latest News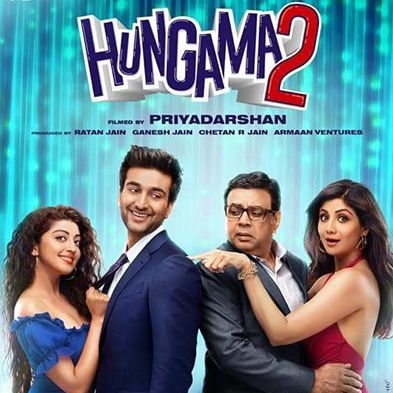 HUNGAMA 2 RELEASING IN 2020
A sequel to the 2003-released film Hungama is on its way by the name Hungama 2, produced by Ratan Jain, Ganesh Jain, Chetan Jain, and Armaan Ventures. This film in which Paresh Rawal, Shilpa Shetty, Meezaan Jaffrey, and Pranitha Subhash play the major roles, is set ...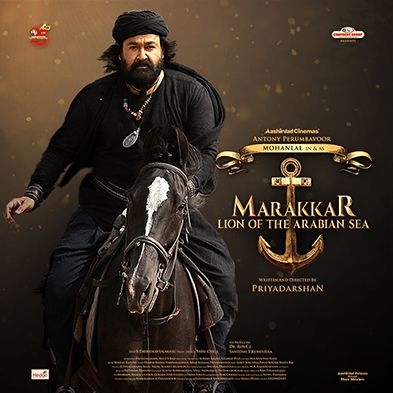 MARAKKAR: LION OF THE ARABIAN SEA RELEASING ON MARCH 26TH
The dream project budgeted at 100 crore that tells the historical tale of a valiant naval chief, Marakkar Lion of the Arabian Sea is finally reaching theatres worldwide on 26th March 2020. Kunjali Marakkar was the fourth naval chief of the Calicut Zamorin apart from being the first Indian...